Made for you, made with you.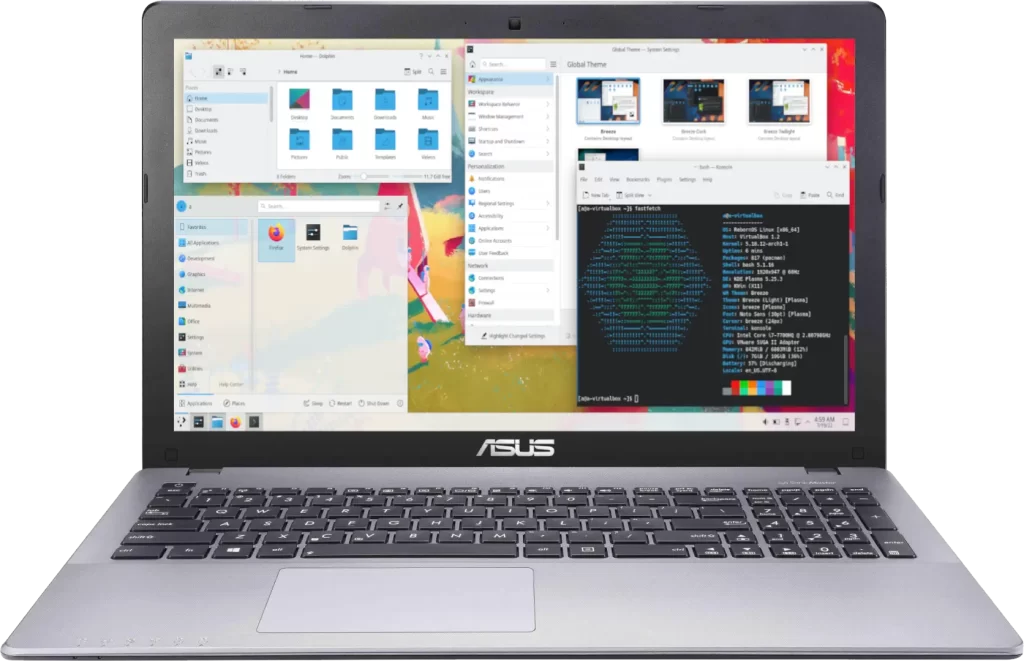 Take a look at all of our desktops on offering.
KDE Plasma is one of the most popular and feature rich desktops.  It's modern and familiar for most users

GNOME features a completely reimagined user interface designed to stay out of your way, minimize distractions, and help you get things done.
Deepin is a modern and elegant desktop environment taking inspiration from Windows & MacOS. It's familiar to most users.

Cinnamon Is a desktop which provides a traditional desktop user experience, While offering new and exciting features

Cutefish Tries to make the best desktop experience catered to beginners. It's focused on simplicity rather than providing tons of options

UKUI is a simple and intuitive desktop adapted to the habits of its users, it combines design from Windows and MacOS

LXQT Is the next generation of LXDE,  A lightweight, modular, user-friendly and blazing fast desktop

XFCE is a lightweight desktop. It aims to be fast, While still looking modern and user friendly and runs especially well on oldder hardware

MATE is an intuitive, attractive, and lightweight desktop, which provides a traditional desktop experience

LXDE is a lightweight desktop that offers a full desktop experience
Budgie is a desktop based on Gnome, that tries to be more modern and tradtional
Enlightenment is a minimal desktop that uses its own EFL libraries

Openbox is a window manager its known for its flexibility and minimalist appearance. Openbox is not recommended for users new to linux

I3 is a tiling window manager. Its targeted audience is advanced users and developers and it's not meant for users new to Linux

Follow the latest news from the RebornOS team
Dear Community, Today we have an announcement regarding the RebornOS ARM project. The RebornOS
We are excited to announce the release of our latest ARM images, which include
We are proud to announce that RebornOS now supports a variety of new ARM